Tooling Design Overview
New technology is breaking through constantly, driven by innovative thinking. The mold design team carries out new product development through professional 3D model design as well as mold flow analysis and validation to assure customers with satisfactory products.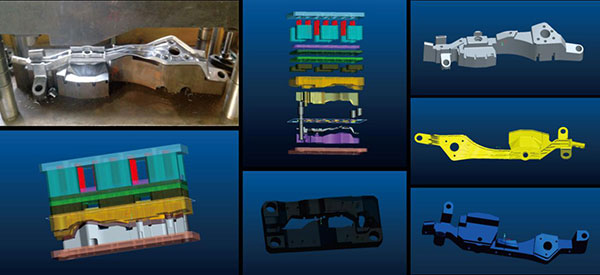 Mold workshop is equipped with a group of professional mold design&manufacturing engineers who are proficient at computer software such as 2D/3D to assist mold design, manufacturing machines which includes CNC machining centers, EDM, WEDM, universal milling machines, friction welding equipment, etc.
Tooling Design Process
EMP has advanced engineering and works cooperatively with customers with well-designs for cost-effective fabrication.
At the beginning, to meet customer's requirements, we will communicate with the customers to discuss more details per drawings and gather their needs. Then we use tools such as FEA, mold flow simulation to clarify and identify critical open issues that could be resolved to make sure producing the part successfully.
In addition, some prototyping options also support our product development and tool design process. EMP can provide rapid prototypes within 20 to 35days and HPDC components – all with engineering support to see results and recommend if necessary changes.
Advanced Product Quality Planning Process

Product Design in CAD/CAM, Pro/Engineer, CATIA, or Nx

Rapid Prototyping

Mold Flow Analysis

Tool Designs

Tooling Acquisition & Technical Review